I may not be able to read the mind of God right now neither can I see the end of a situation from my standpoint at the moment.
Sometimes we may wonder why God is taking His time with fulfilling His promises in our lives or why a prophecy is taking forever or taking so long to come into existence.
The things I am sure about are; God is leading His children to the future we hope for-Jeremiah 29:11 and It will end in praise and the glory of the almighty God – Psalm 107:15 .
But from our fathers in the Lord- the likes of Abraham,Jacob,Joseph,the Israelites,David and so on we can deduce certain lessons and morals and perhaps reasons and encouragement for why God sometimes takes His time with placing His promised gift(s) in our hands.
He may be seemingly taking so long because:
a. He is the Almighty! and He wants you to see and know that – God took Abraham out of his comfort spot ( his father's land), led him to the land of Canaan and blessed him abundantly. But there seemed to be one thing that was missing for Abraham's family- an heir to all his wealth.
Although God had promised Abraham not only a son but descendants that will be as numbered as the stars in the skies-Genesis 15:1-6, twenty-five years after Abraham was still waiting for God's promises for his life.
Then we see that in the year God revealed Himself as the Almighty was the year Sarah conceived, Abraham was ninety-nine years old now and Sarah eighty-nine now. Genesis 17 :1 .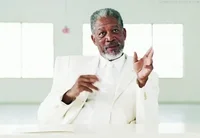 He indeed is the Almighty! He showed it to Abraham and His children to come as promised by God.
Exodus 6 : 3– I appeared to Abraham, Isaac, and Jacob by the name ·God Almighty [El Shaddai], but they did not know me by my name, ·the Lord [Yahweh].
b. He wants to surprise/confuse your enemy – As we know, the enemy is constantly strategizing ways to frustrate God's plans for our lives. In the case of Joseph who God had promised to be great, the enemy used his brothers against him. He was sold into slavery by his brothers and found himself in a foreign prison. That long period of waiting, darkness, sorrow, pain, bondage for Joseph might have seemed so bleak a period. But God really did surprise his brothers when they realized what they had done. This is what Joseph had to say to them after God's promises had come to pass in his life and he met with his brothers years after-
Genesis 50:20– You plotted evil against me, but God turned it into good, in order to preserve the lives of many people who are alive today because of what happened
Just Imagine how surprised, perplexed his brothers who schemed to destroy him felt!
c. He wants you to gain experience on faithfulness in small things– Moses definitely had the call of God upon his life and God had wondrous plans for him as well. But God waited till he was about 80 years old before He began to bring these plans to pass. Acts 7:23-31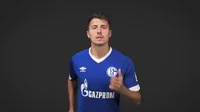 Moses wasn't idle, He was busy tending to his in-laws herd of sheep and goats. By the time God appeared to him he had about 40 years of experience as a shepherd under his belt. Hence, God could trust the great task of being a shepherd to his multitude of His children in His hands.
Exodus 3:1-3 – Moses was shepherding the flock of Jethro, his father-in-law, the priest of Midian. He led the flock to the west end of the wilderness and came to the mountain of God, Horeb. The angel of God appeared to him in flames of fire blazing out of the middle of a bush. He looked. The bush was blazing away but it didn't burn up
d. He wants to build our faith and endurance levels– God had promised Abraham that He would deliver his descendants from slavery which He did. But when it was time to lead them through the wilderness to the promise-land, God decided to take them through a longer route. He did this because He saw and knew His children were faint at heart and would give up easily once they realize they still needed to fight.
By taking them through the longer route was a way to build up their tenacity, capacity,endurance,trust,faith in Him.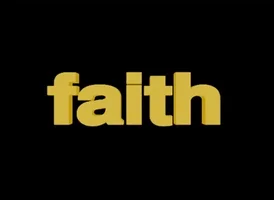 Exodus 13:17 – When the king of Egypt let the people go, God did not take them by the road that goes up the coast to Philistia, although it was the shortest way. God thought, "I do not want the people to change their minds and return to Egypt when they see that they are going to have to fight
e. He wants all your attention and trust– Sometimes, the little things God blesses His children with tend to distract us from Him and our relationships with Him.
When He sees we may have this nature, He takes us through routes that causes us to turn to Him, lean on Him, talk to Him in the process our relationship with Him strengthens, so does our capacity to handle the success He has promised us.
And as long as the Israelites were on this journey to the promised land, God was so close to them- He went before them during the day as a pillar of cloud, and during the night as a pillar of fire.
In all these deductions, I see one thing in common thing- the love of God. Everything He does for us is out of His love for us, working out everything in His timing so we do not destroy ourselves.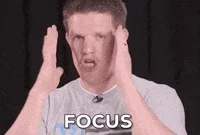 And not only so, but we glory in tribulations also, knowing that tribulation worketh patience;and patience, experience; and experience, hope; and hope maketh not ashamed, because the love of God is shed abroad in our hearts by the Holy Ghost who is given unto us – Romans 5:3-5
Disclaimer: These deductions are applicable when you have confirmed that you are truly a friend of Jesus and you are in right standing with Him. If you are not, it is not too late to accept Jesus as your friend, Lord and personal saviour.