I watched this movie during the week –The Night comes around.
The movie was about a young lady who turned eighteen a day after she was released from juvenile detention.
She had gone through a lot psychologically and otherwise. She watched her dad kill her mother, she was locked up for a year. She had been abused sexually.
At the end of the movie, I got all very emotional, I actually cried.
I got emotional because I thought of many people I know and don't even know who may go through so many horrible situations by themselves.
And they try to handle  everything all by themselves 
I also imagined how I would have been if I had not found a friend in Jesus. I could have been an emotional wreck. Crying my ass out every day or even worse.
There was a time in my life, I'd cry about everything that was not going right with me.
But last night I thought about how God saved me in 2016 and how my life has been two years after.
There is this kind of peace that is inexplicable because I know that He has me covered. This kind of peace you can only find in Him and it grows as your knowledge of and relationship with Him grows.
Then I broke down into tears, I was sad and thankful at the same time.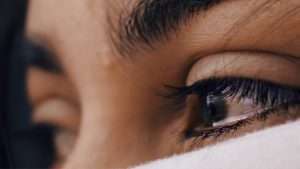 I wish the whole world would just take time to know this God I describe and talk about every time.
He is a good God, I don't know how people allow themselves to deal with all the troubles by themselves.
He says throw everything on me, I have shoulders big enough to carry you and whole the problems you might face in this world. I will give you relief from them and refresh your soul. Mathew 11:28-30
You do not need to fret. In unity with me, you will have perfect peace because I have overcome whatever trouble it is you might face or be facing in this world. John 16:33
Sigh! If only you would just open up to God.
Only if you could commit to a growing relationship with Him.
Only if you could focus on Him only, and everything that you seek will be yours, everything! Matthew 6:30-33
Peace of mind, Success, satisfaction, Joy, fulfillment. Just name it!
All you need to do is meet Him, focus on Him, fix your gaze on Him.
Allow yourself to be wrapped up in God's love, let Him unburden your soul, spirit, and life.
If you do not understand anything I have just spilled on here, please send me an email at info@abimbolaswalk.com.
Tweet at Me or Send me a Direct Message.
Twitter & Instagram: abimbolaswalk
I would be very much happy to break it down.