Looking back at how I got saved by Jesus Christ in 2016, how I said Yes to Him.
It only could have been by the grace of my Lord Jesus Christ.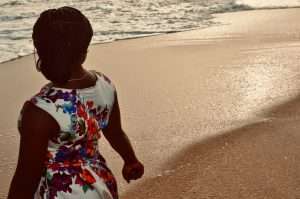 I think about it and every "damn" time my soul sings
Oh! The overwhelming
Never-ending
Reckless love of God…..
I pray that as you read a blog post or listen to a podcast, that you are blessed.
I pray that you see God, I pray that you hear Him, I pray that you experience Him
Ultimately, I pray that you continuously experience the grace of God and His unending love.
My name is Abimbola Oluwabunmi Ayodele, from Ekiti State in Nigeria.