In my opinion, if it ever fails, if it doesn't stand the various tests it would be put through. Then it was and is not love.
Hardly can a week go by and I am not confronted with the topic-Love. It is the most beautiful thing to behold, one  the most talked about topic in the world.
A weekend cannot go by and not have the internet flooded with pictures and videos of Love celebrations.
Love goes beyond a couple agreeing be to be together forever though. It reaches to how we treat the next person, how we see and treat ourselves.
Love is as beautiful because it was created and has its origin from the most amazing God, the one who made every beautiful thing in the world-The living God.
Love cannot function properly, cannot have its full bloom, if its origin isn't understood, if it doesn't follow the necessary growth pattern.
Love exists because God first loved us I John 4:19.  So It is God's nature to love,He is love and nobody is capable of loving if he or she hasn't known God-I John 4:7-8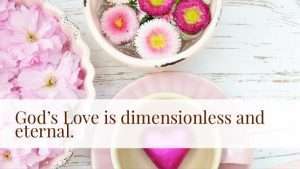 Apostle Paul in his letter to the Corinthians has helped us with the yardstick for true love, God's  kind of love, love that works.
It is patient and kind
It is not jealous or conceited or proud
It is not ill-mannered or selfish
It does not keep record of wrong doings
It is unhappy with evil, it is excited about the truth.
It never ever gives up.
It is eternal.
Does the love you know meet the above standard? Can it meet the standard?
I know it can be a strain to achieve perfect love by oneself but it is possible to achieve.
How?
Be engrafted into the body of Christ-Jesus Christ, the son of God is the only way we can access the father; the source of love. To be engrafted in the body of christ means  we decide to take our roots from Jesus and continue to grow in love which is a fruit from being engrafted to Jesus.Simply, become baptized in the name of Jesus, this signifies union with the body of christ .And this commences the journey to walk in the kind of love that works.
2.  Receive the Holy Spirit.– The gift of the Holy spirit is free for all who are engrafted into the body of Christ. It's up to us to receive Him and allow Him do His good works in our lives. It is the spirit of God living inside of us to strengthen us and teach us just how to love.
3.  Live in Obedience of God's  word– You can only know God's commands when there is a relationship with Him.  when we talk to Him, read His word, listen to Him, this solidifies our relationship with Him, Hence increasing His nature in us.
May God's eternal love dwell richly within and amongst us in Jesus name.
Have questions? Leave a comment or send me an email 😊